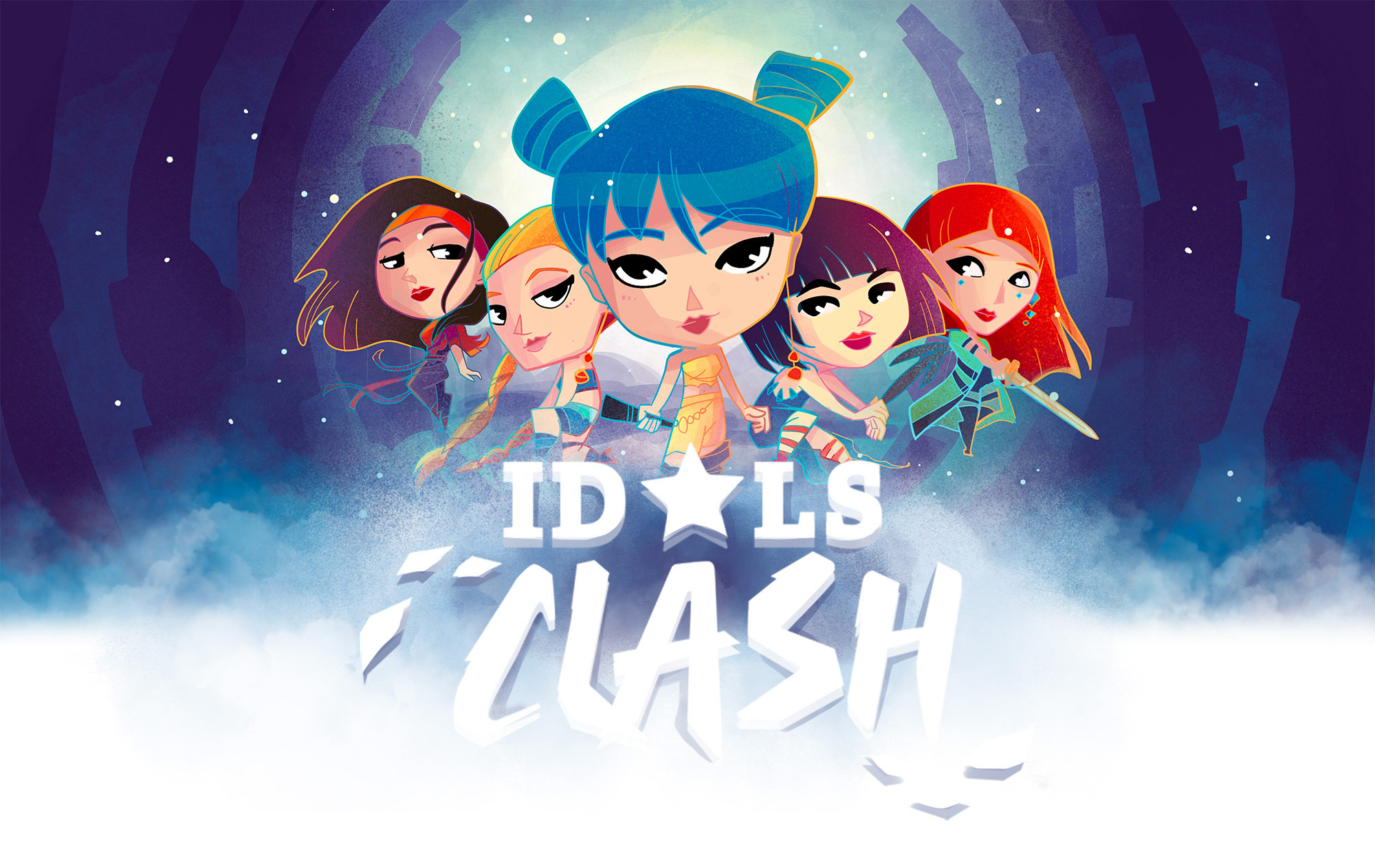 Idols Clash
A cardgame about K-Pop
Want to know more about the game and its launch?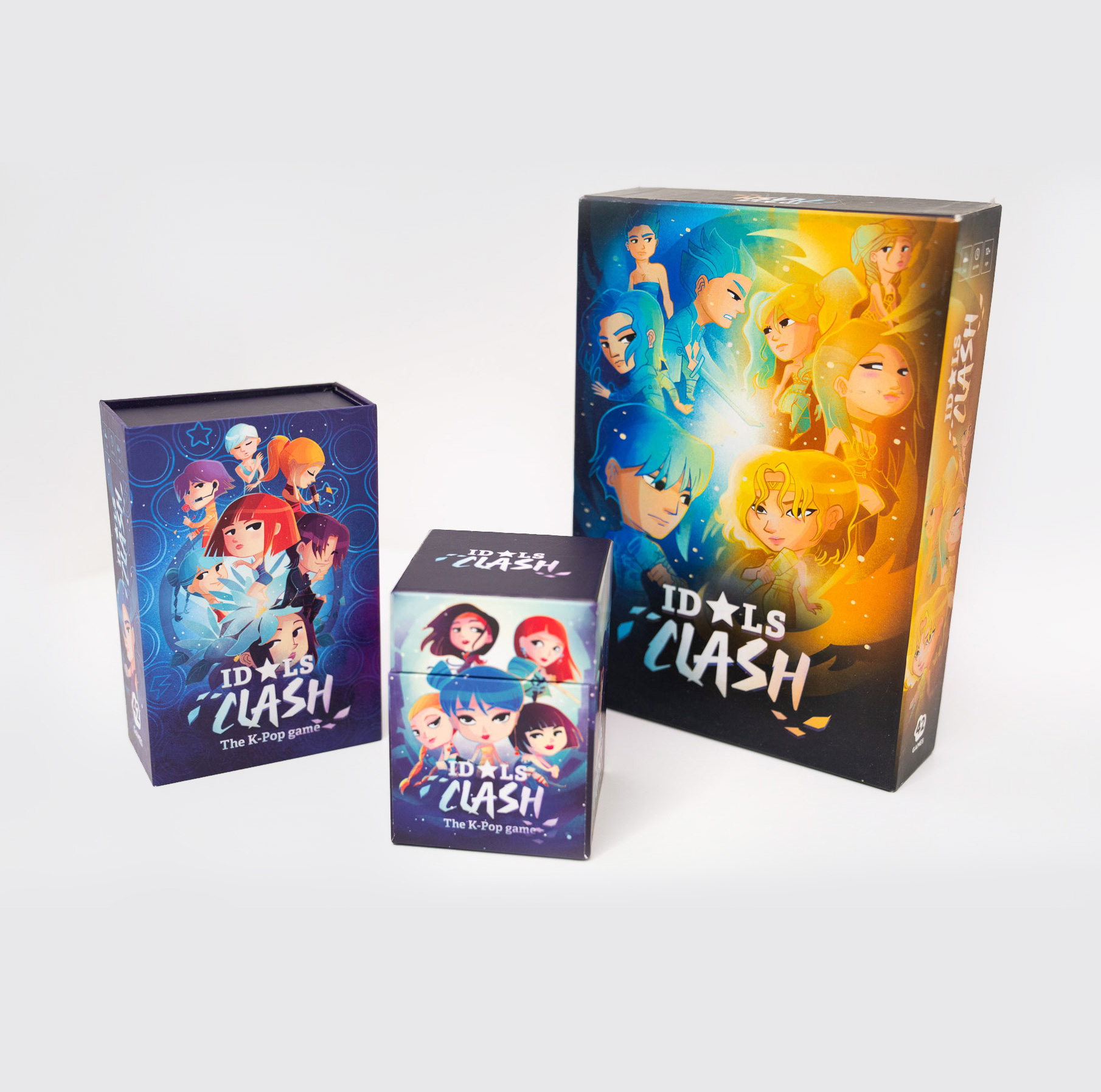 ABOUT
Create the best K-Pop groups and climb the world music charts
Become the manager of your favorite K-Pop group!
Challenge other players to musical duels and make your group rise to the top of the charts.
But watch out for the secrets behind the fame!
2-4 players
|
30 min
|
14+
Follow on Kickstarter
Available in

|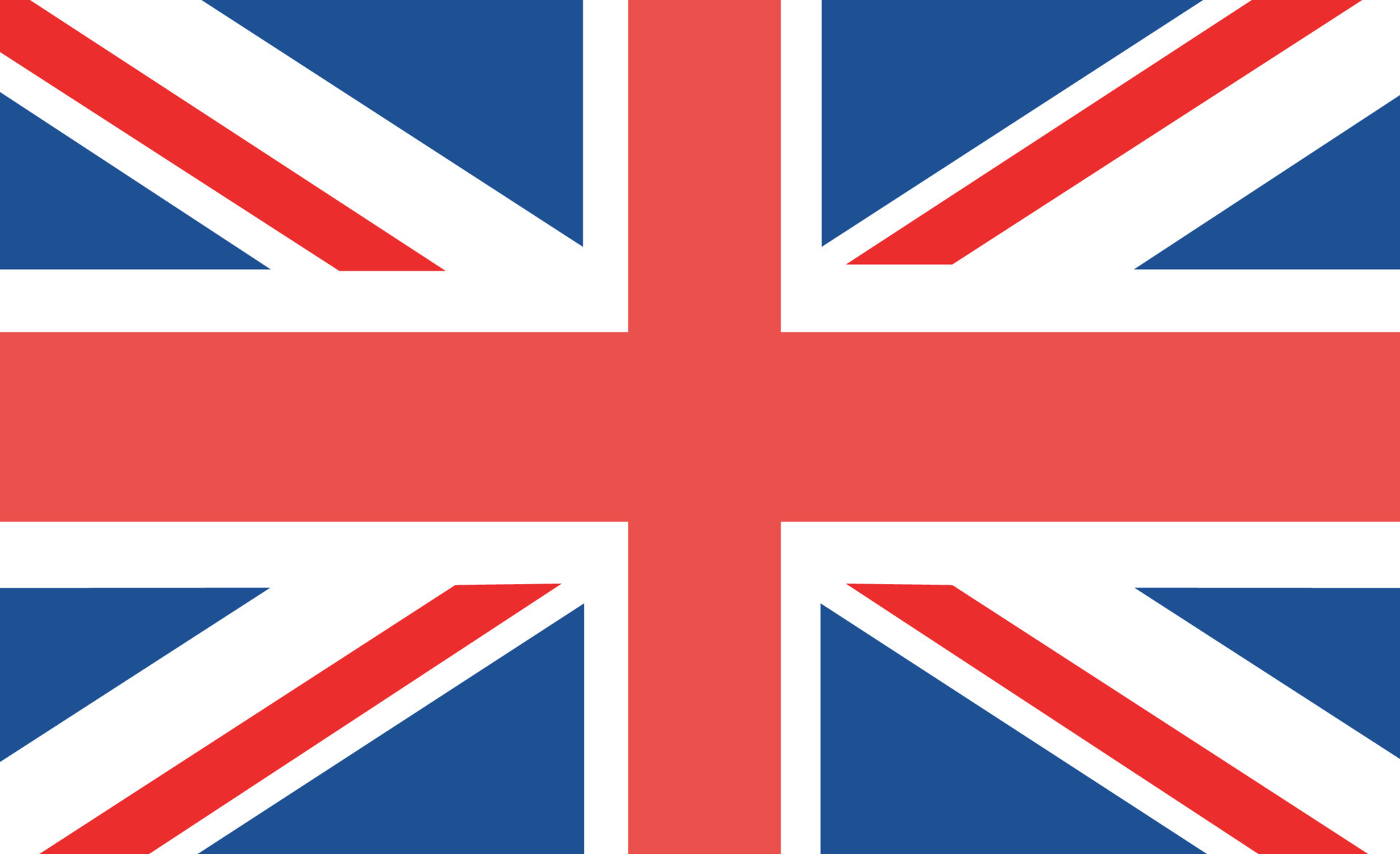 Game Components
Discover more then 120 illustrated cards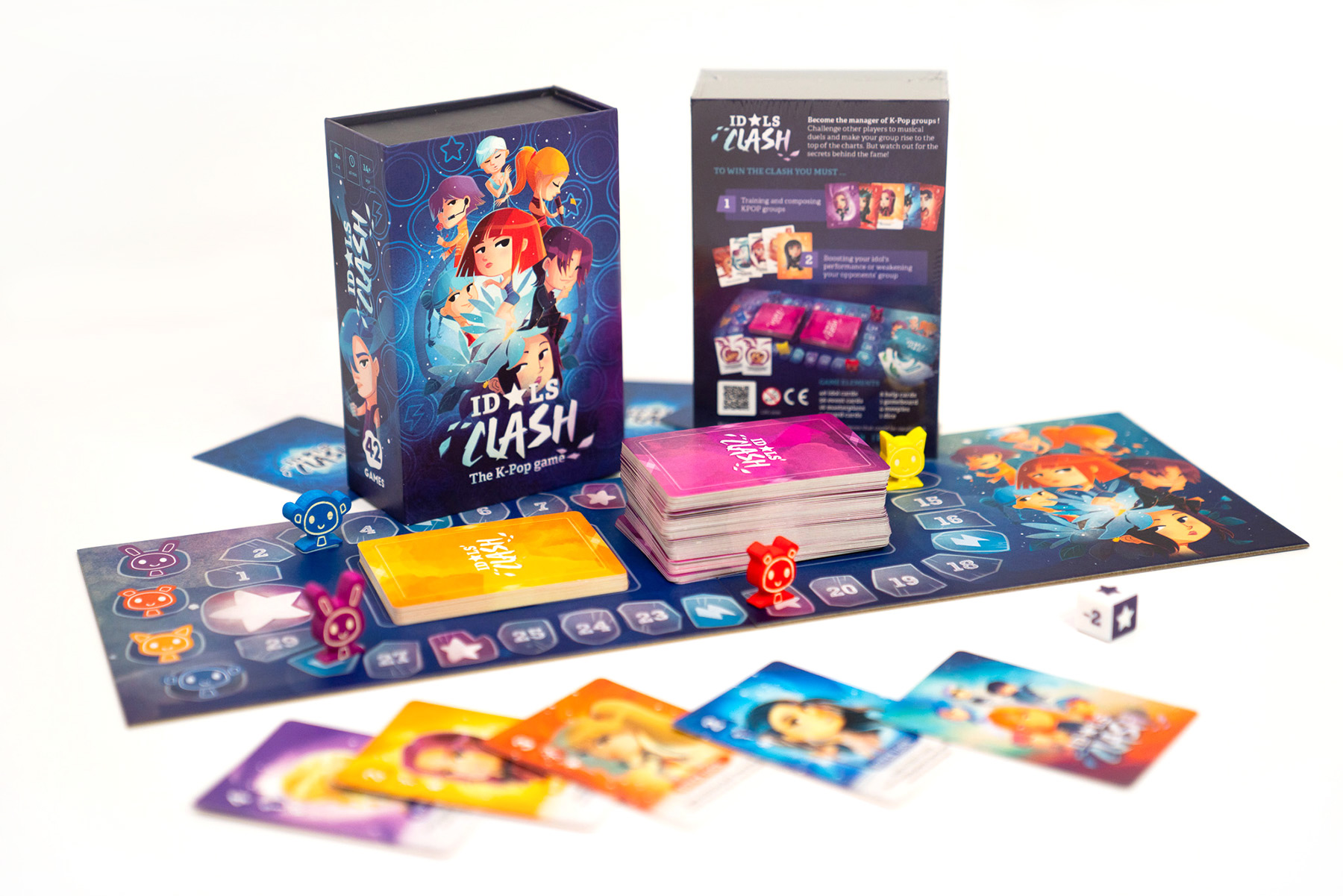 How to play
Setup and gameplay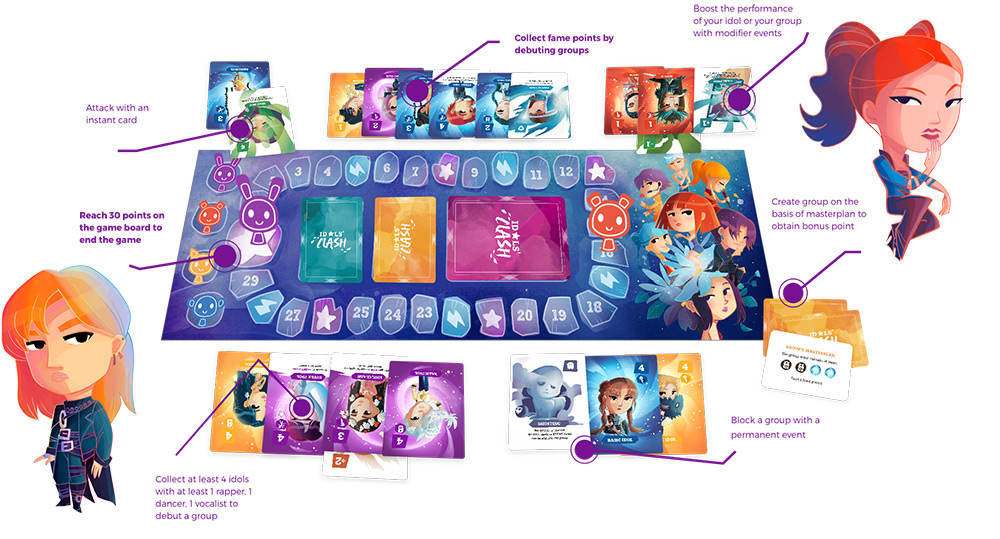 Collect idols and create groups
48 idols cards inspired by the K-pop imaginary


Defend, attack or simply boost the performance of your groups, by matching event cards with idol cards.

LAUNCH 12 JANUARY 2024
If you want to playtest the game, you can subscribe on Steam.
Let us know what you think about the project
Play on Tabletop
NEXT EVENTS 2023
Palazzo dei Congressi a Salsomaggiore Terme (Parma)
Discover